Over the last year, our own Contributing Writer Tia Shah, has been writing an amazing column about trailblazing girls throughout history. This new Incredible Girls column is in that vein, only this column is about contemporary girls under the age of 25 who are doing awe-inspiring and significant things in the world. Every Friday in 2019, we are going to post a column detailing the life of an Incredible Girl and why you should know about her. Read on for a glimpse into the life of Hannah Zimmerman.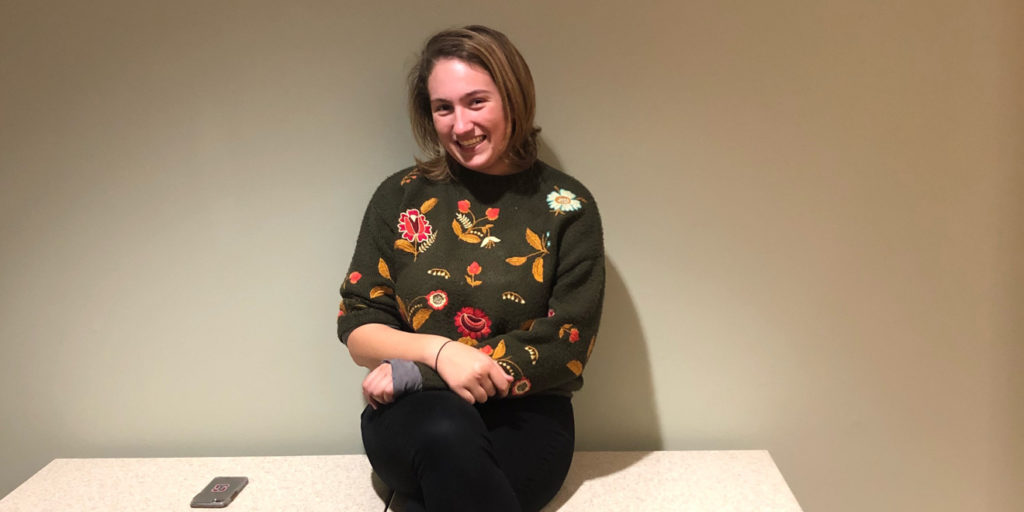 19-year-old Hannah Zimmerman is New York State's youngest elected official. She was elected to the New York County Democratic Committee in 2017 at the age of 17. That is absolutely incredible, full stop. Okay, thank you and goodbye!
I joke, I joke, because let me tell you more about why I think Hannah Zimmerman is rad and is included in this Incredible Girls column. She got her start in politics in 2015 while at a University of Michigan summer camp where she was introduced to college-student activism. After that, she learned more about Sen. Bernie Sanders (D-Vermont) and she went onto found grassroots organization High Schoolers for Bernie, a national group aimed at encouraging high school students to get involved in the 2016 campaign.
When a seat in her district popped up in 2017, she jumped at the chance despite not even being technically old enough to run for office. Even though she gathered over three times the number of signatures needed to run for county committee, she was almost disqualified due to her age — she was not yet old enough to be in the system as a registered voter. Hannah was allowed on the ballot after she sent a letter and argued her case in person in front of the Board of Elections. Because of her campaign, a provision was passed in New York that allowed 17-year-olds to run for office as long as they were pre-registered to vote. Hannah is blazing trails for all young people to follow, and I, for one, find that really admirable. #RepresentationMatters
She told Teen Vogue: "So I decided that I wanted to hold this position to show what young people are capable of, and what we can do. I started by collecting signatures through petitions to get my name on the ballot." Her responsibilities on the committee include electing county officers, endorsing candidates and nominating local judicial candidates. In 2016, she was the youngest delegate at the Democratic National Convention.
In addition to her government role in New York and her college classes (she is a public policy major at Stanford), she is working with organizations like Our Revolution and National Nurses United to help stay involved and make a difference in her community.
In an article in the Stanford Daily, Hannah said that she was tired of being represented by old white men, and was looking forward to a more inclusive, equitable future in politics.
"Zimmerman said she is "tired of people picking some white man politician and saying that's our guy. Let's focus on women and diverse ideas and identities," adding that "it was hard to be as young and political as I was and also be a woman back in 2016."
"When I was there, I would be one of few women in the room," she continued. "A lot of people didn't take me seriously … I feel so much more comfortable knowing there are leaders like Alexandra [Ocasio-Cortez] and Ayanna [Pressley]. This is cool that our Congress looks like that.""
As a young, politically active person, I am over the moon about Hannah Zimmerman and how she is breaking down barriers and showing other young people that they can be passionate about politics too, and that their voice matters, no matter their age.
-Sage Daugherty
Associate Editor
Girl Museum Inc.