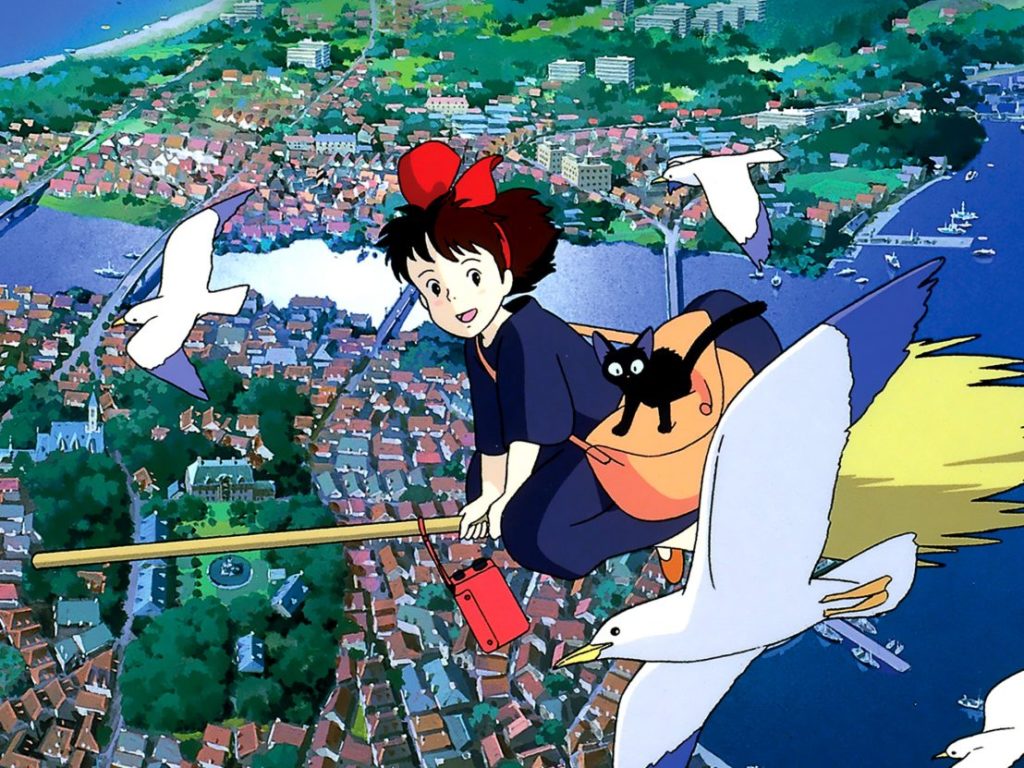 Going to the public library and picking up movies when I was little was one of my most cherished moments growing up. One day I was particularly drawn to a pretty witch flying on a broom with a cute black kitty by her side, Kiki's Delivery Service. I took the movie home and before realizing it, Kiki had become the biggest heroine of my childhood.
Her determined nature, her perseverance in becoming the best witch, and her fearless choice of leaving home at such a young age to pursue her dream always stuck with me, and provided an inspirational template for the life I wanted to lead. In times of "failure," in times of hopelessness and restlessness, I always thought, "what would Kiki do?" She would never give up on herself and always found the solution to her problems by asking others for help and by believing in herself. As a little girl, all I ever wanted was to be as fearless as Kiki. As an adult, all I ever want is to be as fearless as Kiki.
She has been a consistent figure in my life and I think the lessons that she goes through and overcomes have never been more relatable. Just like Kiki, I worked really hard to get what I wanted, to be kind and grateful, and to never give up no matter how difficult and strenuous the journey may be. She also taught me that the relationships I build throughout my experiences will have a big impact on how I progress in life, making me grateful for every person I meet along the way. Kiki will never stop being a source of inspiration for me, and I think the same goes for many other girls and women that have fallen in love with her magical world.
-Clarissa Campos
Junior Girl
Girl Museum Inc.