Blog
What's new in the world of girls? Our blog features news, discussions, reviews, and more – all focused on and written by girls and their supporters.
Want to get the latest blogs via social or email? Use the buttons at right to follow us on social, subscribe via RSS, or join our monthly newsletter.
Want to write for us? We welcome pitches for one-time blogs, ongoing columns, or other ideas. Just make sure that your suggestions have a girl focus or point of view.
Note that it is extremely rare that we would promote any product on our blog. However, get in touch if you think yours is legitimately positive for the health and well being of girls and we will consider it.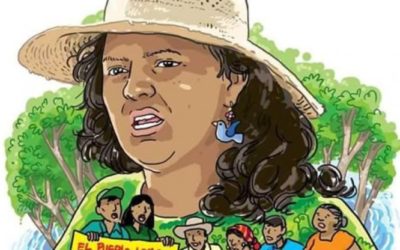 Born into the Lenca people in La Esperanza, Honduras in 1971 Berta Cáceres grew up to become a Honduran indigenous activist, environmental activist and the co-founder of the Council of Popular and Indigenous Organizations of Honduras.
read more