Girl Reviews
Our Girl Reviews showscases blogs that discuss how girls are portrayed in and impacted by books, movies, television shows, live performances, museums and exhibits, games, and products.
Feel free to comment and share your thoughts about these reviews.  If you would like to submit a review, send us an email with your name, country, and a 250-750 word review discussing how that media, museum exhibit, or product portrays and impacts girls.
Looking to buy books? Consider shopping via our Bookshop Affiliate store – you'll get books, support independent bookstores, and 10% of your purchase is donated to Girl Museum. It's a win-win-win!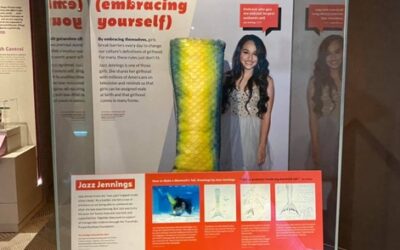 Image from Jazz Jenning's Facebook page. This image was included in a photo series of Jazz and her family visiting the 'Girlhood… It's Complicated!' exhibit at the Smithsonian National Museum of American History in Washington, DC. In October 2020, Smithsonian's...
read more