Girl Museum is the first and only museum in the world dedicated to celebrating girlhood.
We Stand for Gender and Racial Justice
Girl Museum denounces the ongoing violence against Black and Indigenous communities, and condemns the long history of violence against Black, Indigenous, and people of color. As a museum dedicated to girls, we recognize that girls are even more marginalized and victimized with the added factors of race and ethnicity. We pledge to continue opposing racism, sexism, misogyny and hate, and to continue our mission as a platform where girls and their stories can be safely heard, published, and amplified.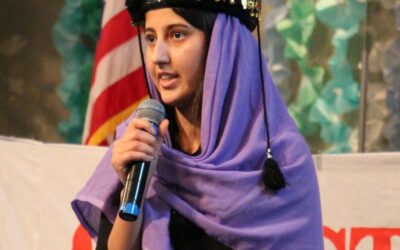 Photo Courtesy of Nibras Khudaida. One day, while walking home from school, a young girl was attacked. It sounds like Malala Yousafzai's story...but it is not. It is the story of many girls, but today one in particular: Nibras Khudaida. Nibras was born in a small...
read more