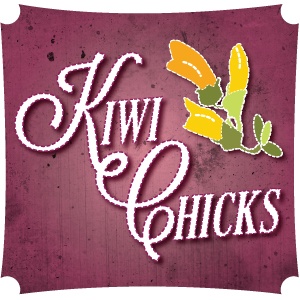 Being involved in a project celebrating such an important event as the 125th anniversary of Suffrage being given to the women of New Zealand has been inspiring. It is incredible that 125 years ago, New Zealand women successfully fought for the right to vote and made their voices equal with men. Today could we imagine not being able to vote? Definitely not! But unfortunately, there are places around the world where girls grow up knowing that like their female relatives, they won't have the right to vote unless something changes. In the light of the present world, this is why the New Zealand anniversary is so special.
To have the opportunity to collect the stories, objects and photos that share the experiences of this time are very important. With looking back at history, we are able to have a perspective affected by the decisions made in the past. Many young women campaigned to get the vote and were watched by their younger sisters. These girls grew up with the strength that they could achieve something big. They won the vote and gifted it to all future generations of girls in New Zealand. Stories within an object allow us to connect to a past that we wouldn't have if these women didn't get out to do what they accomplished. It gives us inspiration, provokes thought, and gives us a passion and a flame to motivate us to action.
Having the knowledge that each object has a story and then having the notion to preserve an object and its provenance, instead of waiting until the person passes, is still in its days of infancy. Barbara Brookes says in the newly released book: Te Papa Thinking About Series: Women Now, "People often don't keep such things and when they do [in reference to the NZ Women's Christian Temperance (WCTU) pamphlets], their descendants, for whom they are often meaningless, are quick to get rid of them."
Despite this, change is happening. We are becoming more open in telling the stories behind significant objects, in recording moments in the lives of these women and girls and then applying the lessons and hardships to what we are going through in today's world.
Included in Girls of Significance, Te Papa unveiled in their Suffrage exhibition Doing It For Themselves: Women Fight For Equality one of the NopeSisters' signature t-shirt designs. By doing so, the exhibition recognises a moment in New Zealand history of two, self-made entrepreneur sisters and their work on empowering messages that create a strong social impact. One that supports their communities through the proceeds made from their clothing. To recognise female youth in a very public forum is a change for the better.
Our team is so grateful to all who have taken time out of their busy schedules and to come together to showcase their community relics from all walks of life. Girl Museum also wishes to extend a very special thank you to the National Services Te Paerangi team, for their support and aroha in co-producing this exhibition. Despite the end of the 125th anniversary at the end of November, Girls of Significance will continue to be active online, so if you are interested in featuring your taonga, we are still happy for submissions.
Hei konā mai!
The Girl Museum Team