In 2015, I emerged into the world after an abusive marriage – one in which, as a gamer girl, I had been belittled for my skills in Call of Duty: Modern Warfare 2 and often told not to play games that would allow me to interact with others. It was my ex's way of keeping me disconnected from family, friends, and anyone who might break his hold on me. But it did break, and I re-entered the world. Games were my sanctuary. They helped me heal, reconnect, and thrive again.
That year, Gamer Girl premiered. I curated the exhibit in response to GamerGate, a hate-filled movement against girls in gaming, in order to prove that girls deserved to be gamers. It was also part of my own re-emergence, demanding a space I knew I deserved to have. Five years later, I've moved past that word. It's not about deserving belonging for its own sake; it's about affirming that we already belong. Girls have been, are, and will continue to be major forces in gaming – from creating the technology that enables gaming, to creating the art, music, and storylines that gamers love, to forming communities that are actively respectful, inclusive, and empowering for gamers of all identities. Gamer Girl 2.0 is a refinement of the original intention, to focus specifically on gamer girls and the incredible things they have – and continue to – achieve. Brava.
The Problem
Gamer (n.): fans of wargaming, roleplaying, board, collectible card, computer, and video games.
The definition may be neutral, but the community is not. In 2014, we were inspired to create Gamer Girl following the Gamergate controversy, an online harassment campaign that sought to exclude girls and women from gaming altogether. The controversy quickly became violent – moving from online complaints and talk to direct threats and even physical violence.
Gamer girls fought back, bringing to light the issues that have kept us from recognizing that games are created, played, and enjoyed by everyone, regardless of gender.
So why did Gamergate happen, and how can we keep encouraging girls to embrace gaming as a passion and, potentially, a career? Gamer Girl 2.0 focuses on the most important aspect of all – the gamer girls themselves.
We need to normalize girls as gamers – making it accepted,even expected – that girls are equal to boys in both playing and creating games. So how do we do that?
Gamer Girl 2.0 proposes three strategies (1) Listening to Gamer Girls, (2) Flipping the Script, and (3) Embracing Girls as Gaming Professionals.
The most powerful method of fostering respect for gamer girls is to listen to them. They know the community, its problems, and potential solutions. They can also tell us why they game, helping foster connections among gamers and greater understanding of the gaming community as a whole. These are their stories.
Flipping the Script: History
Gaming was primarily invented by, and marketed to, boys. And until recently, the voices of female game inventors and players were sidelined or silenced. Yet early games weren't gendered – many video game developers recall that they didn't have a specific audience in mind for games.
We can see this in early video game ads, which featured families and young girls playing games. In the Atari ad here, the girl's clothing and environment is gender neutral. The text refers to the computer as "your whole family's vehicle to a more imaginative, exciting and manageable world." The girl in this ad could be replaced with anyone of any age, and the ad's meaning would be the same: the home computer is for everyone.
That changed after the video game recession of the 1980s. With a focus on video games as toys, and a heightened awareness of the need for control, developers and advertisers decided to target specific consumers: young and teenage boys. This made gamer girls a unique phenomenon to be both celebrated and objectified.
As time progressed, certain male gamers became angry at being bested by girls – and attempted to exclude girls by harassing them. This escalated with online gaming, which enabled players around the world to interact in-game in real time. Many girl gamers received sexist comments and threats during gameplay, such as those shown below.
This ad for the Atari home computer, at right, features a young girl and her dog engrossed in a video game.
Game developers also played into the objectification and harassment of gamer girls' by developing female characters that were overly sexualized and stereotyped, or by leaving playable female characters out of games entirely. In March 2015, 12-year-old Madeline Messer conducted a study on mobile "endless running games" and found that only 46% of games offered girl characters – and that only 15% of these girl characters were available to play for free.
Yet girls have always been gamers – as the timeline below proves.
Flipping the Script: Today
In 2020, OurEconomy reported that 45% of video gamers, and 46% of game purchasers, are women.
Yet girls and women face roughly three times more harassment than men when playing online and women in the game industry make 86 cents for every dollar made by a man. How can we fix this?
It's estimated that 45% of players within the USA are female. This statistic has been steadily on the rise since the early 2000s. In 2020 women represent 19% of the workforce in the American gaming industry, a result of many gaming companies striving to enforce gender equality in the industry by hiring more women.
The gaming industry has seen massive growth, so much so that it dwarfs the amounts of all other entertainment industry revenues. As an example, the global box office revenue in 2018 was $41.7 billion, while in that same year, the gaming industry generated $43.8 billion, and has only increased since.
The online gaming public sphere is uncharted territory when it comes to boundaries and communication. Girls and women all over the world play a valuable role in the creation, consumption, and appreciation of video games and gaming related media.
As of 2020, Twitch is the most popular platform for content creators to broadcast themselves live online for the world to see. In 2020, it was reported that there are millions of users worldwide (the exact number of users has not been disclosed), however, statistics tell us women represent only 18.5% of this massive number.
As of December 2020, the most popular female streamers on Twitch are:
Pokimane

,

(Imane Anys),

with 5.7 million subscribers

Loserfruit

, (Kathleen Belsten) with 2.1 million subscribers

AriGameplays

,

(Abril Abdmari Garza Alonso) with 1.6 million subscribers
In an experiment, it was found that over the span of 60 days, a male streamer is expected to gain 20 concurrent viewers, for women: this number is 2. This shows that while women initially attract viewers, it is harder to keep long-term viewership.
What is gender equality in gaming? In short, it is not just about who is holding the controller but who gamers are seeing on screen. Look at your game collection and think about how women look in those games and what role they serve. Can you play as a woman?
Representation is a vital part of creating an immersive experience for people of all genders, ethnicities, and ages. Numbers are a reflection of how much effort has been put into widening the pool of representation in video games: in 2016, only 2% of protagonists were female. In 2019 this was only 5%, but in 2020, it jumped to 18%. The numbers do reflect that changes have been made, at least when it comes to protagonists who identify or present as female.
While more women are attending university to participate in the field of game design and development, they are still grossly underrepresented in the industry. In 2020, women represented 18% of the US gaming industry and 20% worldwide, despite the fact that women represent roughly half of the worldwide player population.
What fostered this shortage of women in the gaming industry is representation, gender discrimination, and the lack of opportunities for women to pursue Science, Technology, Math and Engineering (STEM) careers. Sexism and gender stereotypes still play a part in shaping the teams that create our favorite games. According to Catalyst.org in 2019, women accounted for 27% of workers in STEM-qualified industries and made, on average, 19% less than men. Compounding this, girls are typically discouraged from pursuing STEM subjects in school, despite numerous studies showcasing that girls are consistently equal to boys in test scores for STEM fields. According to Carly Berwick of edutopia, "A gender gap in participation starts to appear as girls take fewer of the more advanced STEM courses and tests as they get closer to college. This gap widens the longer girls are in school and is often compounded by issues of race and class."
To combat these problems, numerous movements have arisen to encourage young girls to pursue their love of STEM – including gaming. Additionally, some are advocating that gaming studies be treated as a STEM + Arts discipline, where creativity and innovation cooperate in order to create a product for entertainment. By reframing the field as one which requires both cross-disciplinary, advocates hope to encourage more girls to see gaming as a potential career.
Being a Gamer Girl
By Emily Rawle
As someone who has consumed gaming material and commentary since 2014, attitudes towards women and the lack of presence of women in the gaming industry and community were painfully obvious for a long time. However, things are different now. Companies recognise the power behind female audiences, and the discussion of representation in entertainment and interactive media has been brought to the forefront of social issues.
A Gamer Girl isn't just a pretty young woman who poses with her brother's controller because she wants to impress the boys; she has a genuine love for the artistry and the skills it takes to win a game. The concept of a girl being good at video games needs to be normalised and sexism in the gaming community needs to be seen as the pathetic attempts to maintain a fragile masculinity it is.
Studies about women in gaming suggest their presence invites comment because of traditional male dominance. Boys and men are used to being the face of the audience of their favourite games, and so disdain towards newcomers or different crowds in their space generates intense emotions. There was an attitude that girls in male-dominated spaces should be treated like tourists –only to be there for novelty and speculation, or because they were influenced by a male figure in their lives. Therefore, gaming is an important aspect to look at in gender studies.
Sexism in gaming has been prevalent both amongst players and in the games themselves. Overall, representation of women in games is that of sexual beings or things to be saved, and the culture of most genres of games being labelled as 'for boys' contributed to setting the seeds of sexist behaviour and saviour complexes in video games.
Gender Roles in Games
There are many articles and videos that seek to tear down sexist female characters in games. However, what has been sorely lacking is discussion on when video games have gotten female characters right – and what makes a good female character. Also lacking from the discussion, until the late 2010s, has been an analysis of young female characters – those who, in game, are aged 21 or younger. This is important because, to inspire more girls to begin gaming or pursue gaming as a career, we have to give them relatable female characters who prove that you don't have to be grown up to go on great adventures.
In a 2015 episode of GirlSpeak, we dared to ask, "Who are the good young female characters – and what makes them good? How much should physical appearance alone dictate how we judge a female character? And where should we go from here?" To listen, click on the media player below:
Girls as Gaming Professionals
Gaming can lead to many career opportunities for girls and women, both in STEM fields and beyond. Gamer girls come from all walks of life, and pursue all kinds of professional careers. The interviews below spotlight the work of girls and young women in the gaming industry.
For our Gamer Girl exhibit, I had the pleasure of interviewing Crystal, who runs the Geek Piñata blog on gamer and geek girl fashion. So, let's start with the basics.  How did gaming become a part of your life? When I was 6, my next-door neighbor had a...
read more
Games for Gender Equality
Finally, we come to the inspiration for Gamer Girl and one of the biggest issues in the gaming community: gender equality. There are numerous voices in the calls for greater equality in gaming. One in particular is Brianna Wu, founder of Giant Spacekat, whose startup tackled gender equality head-on. In the interview below, she discusses the challenges women face as game industry professionals and how we can overcome them.
Brianna Wu, the founder of game development company Giant Spacekat, discusses how her startup faced challenges particular to women in the gaming industry — and overcame them in the tabs below.
I belong to an elite order, the technological Illuminati of game development. My spellbook is a 2011 MacBook Pro with dual SSDs and $7,000 worth of professional 3D software. I am consumed by an endless internal fire to transform my passions into practical, playable reality.
It's the third mission today: a story conference with my lead animator, Amanda. I'm exhausted. Level creation is now on my long list of job duties, taking on the work of someone I fired. It's just an average day leading an indie-game development team.
Amanda is my best employee, and a yin to my yang. She was a cheerleader and president of her sorority, then spent a decade as a retail manager before she changed careers and went back for a degree in 3D animation. She has a calm, considered presence, a counterbalance to my relentless impulse to charge forward.
We finish discussing the storyboards and decide to book our voice actresses for another round of sessions. I think we're done, but just as I start to edge my way out of the conversation, she sits down. "I need to tell you something, Bri, because it's going to seriously affect you as my employer."
Our game, Revolution 60, would not be coming together without Amanda. I've come to count on her, not just for her animation skills, but for her perspective. I brace for impact: She's moving, she's quitting, she's found another job.
"I'm pregnant," she says. I don't reply immediately, and I'll mull over my tepid response for weeks.
"Congratulations?"
Like most professional game developers, I grew up in thrall of Nintendo and Sony. But unlike most who wind up in my field, I found the women in those games to be more than pretty faces. They were deeply aspirational figures. I grew up in Mississippi, but there was little I could relate to in the small-town worries of whose daughter was in which beauty pageant. Final Fantasy's Terra, an esper raised by humans, had an internal conflict that rang fiercely true to me. Reality never stood a chance.
One Christmas, my mother gave me $1,000 to buy a PS1 Net Yaroze development kit. My deeply religious parents rarely understood my interests, but they always supported them financially. I became obsessed with uncovering the secrets of developing a game, trying to figure out how to bring the girls I had been drawing since I was eight into the digital worlds of Terra, Celes, and Rydia. Fifteen years later, my wildest dreams are becoming a reality.
I never set out to create an all-girl game development studio. Amanda was my first employee, but her résumé was initially tossed aside in favor of several male candidates. My husband had been helping sort through the hundreds of résumés and discarded it. By accident, I spotted it in the reject pile. Her clip reel showed a cheery girl leaping up, waving her hand with exuberant personality.
"We're making a game based on my art style," I said. "Don't you see how this is exactly the kind of animator we need?"
"It's pretty girly," he replied. "I guess I just don't get that stuff."
I don't blame my husband. His reaction was a milder and more polite form of the response I'd received when showing the first round of character designs to some of my friends:
"Why are they all white?" sneered a liberal friend of mine before launching into a 20-minute screed about how offended he was by the naked shower scene in Heavy Rain.
"I don't like playing games with women characters," said a conservative friend of mine. "Their sexuality is distracting. I don't need to see that!"
"Why doesn't the media show my body type?" demanded one girl. "I am tired of being the punch line. You can be overweight and healthy, and games like yours need to show that to our daughters."
"Why aren't any of the characters guys?" complained another. "Are you trying to say that women don't need men anymore?"
"They look anorexic," came one reaction.
Everyone brings their political agenda to the table when it comes to female characters in videogames; everyone complains if the women don't match their particular vision. I start to wonder if the only way to win this game is not to have women at all.
I'm late for a programming meeting with Maria, and don't have time to be stuck in Boston traffic. So instead of grabbing my car keys, I don black, skin-tight leather armor and leap on my motorcycle. It's a 2009 Honda CBR600RR in racing red — something straight out of Akira. I've leaned into highway turns at 80 mph feeling nothing but speed, the air whipping all around me, and my thighs gripping a 212°F engine for dear life. My emotional connection to this 410 pounds of fuel and metal is intense.
Idling at a red light, I see a woman waiting to cross. She has my figure and looks to be my age. The frazzled look of motherhood is about her: disheveled hair and perpetual distraction. She's hunched over to hold the hands of two kids so beautiful that my heart gives an involuntary lurch — an instinct hardwired into my brain in ways I don't understand.
It hits me hard, as if this is an alternate-reality version of myself crossing the street. A Brianna that had made drastically different choices. The woman notices me. "Look at the girl on the motorcycle!" she says to her children. Our eyes meet. I recognize my gray-blue shade in her eyes.
I was adopted, and I had planned to do the same. But recently I've changed my mind. I wonder for the billionth time if the right decision is to concentrate on my job.
I'm certain that if I had children, I would be failing at my job.
I've hit my 30s, a period when it seems as if all of my friends suddenly have kids. That's a priority shift completely incompatible with my goals. Startups require that you give it all or go home, routinely requiring long nights, longer weekends, and blood and toil. If you aren't willing to put in the hours, eager replacements are standing behind you. If I fail, the women I work with will be out of their jobs.
The light turns red. I release the clutch and twist the throttle, and my doppelgänger and her children disappear in my wake.
Maria's been working for us on weekends, but she spends her days as an administrative assistant at a radiation research company. She's my age, and brilliant at anything related to her job, but she might just feel less than brilliant outside of it. When we need the impossible to be possible, we send it to Maria.
With our next round of funding in hand, we set out to hire another full-time programmer. I ask Maria to sit in on the interview, as she has the right coding background (C++) to evaluate the candidate and will be working closely with him — all the applicants so far are male. Our potential hire has the easy confidence of a guy in his mid-20s. Better yet, he's personable, a rare trait among gamedev coders. He's our lead candidate. Maria is quieter than usual.
A few days later, Maria and I sit down to talk about her role over the next year. She's as introverted a person as I've ever known. Talking to her, you can sense the storm raging inside her mind, like she can't quite decide which lightning bolt to hurl. She manages to blurt, "I'd like to be considered for the lead programmer job."
"I've been wondering why you didn't apply."
"I didn't think I had enough experience," she stammers, "until I saw the résumés of people you were interviewing."
"iOS Unreal is less than two years old." I say. "No one has experience with it yet."
Maria's managed to catch me off guard. I see so much of myself in her. If it were possible to reach into my chest and give her some of the fire that drives me, I would. I like our top outside pick, but I know I've got to bet on Maria. She's meant for so much more than answering phones.
"Can you start next month?"
"I don't know if I can do this, Bri," says Amanda. It's the day after she told me she was pregnant. She's more scared than I've ever seen her, and she sounds like she's never felt more alone. She's been with her boyfriend for five years, longer than I've known my husband. She's worried what people will say. She's worried her parents will be disappointed in her.
I've loudly proclaimed my feminist principles from the rooftops for my entire life. But now those beliefs are in direct conflict with my responsibility to ship our game. Amanda is the linchpin of the company. I'm terrified I'm going to lose her, just as I have friends after they have had children and disappeared into the routine of family and schools.
"This is happening at the worst possible time. I'm 30, I just started my career over, and I'm worried if I stop now, I won't get another chance."
This is the real stuff of womanhood, not the videogame fantasy we've spent so many hours creating. It's a gut check. What do you really want, Amanda? And what will you sacrifice to get it?
"I know all of that, and I'm terrified," she cries, "but having this baby is something I need to do."
I take a breath. In indie-game development you have to bet. Am I willing to bet my company on Amanda sticking with the project after she's become a mom?
"What do you need to make this happen?" I ask.
I find myself reading academic articles on the psychology of introversion, trying to understand why the hell Maria and I can't stop butting heads. I'm an ENTJ, and she's an INTJ. Small difference; all the difference in the world.
We're having an all-hands meeting, and I'm doing all I can to not lose my temper. We have a major development deadline to hit, and it's one that's going to require a lot of extra hours from Maria. I've spent the last week learning about one of her job functions in order to add my labor to hers. My intent is the height of altruism: I want to be the kind of leader that gets down in the trenches, not a desk jockey dispatching orders.
She is not pleased with changes I've proposed.
"You can't implement touch-to-move points," she says matter-of-factly. "You'd have to do it in Kismet and not UnrealScript, and that means the player can't look around with the camera."1 It's the first of many of my ideas that will be shot down during this meeting.
I've come to understand that it's hard for Maria to collaborate without preparation. I like to talk through problems with people; she prefers to think through problems on her own. This does not make her instinctive "no" feel less irritating. Nor does the fact that I know she's right.
Afterward, I suggest Maria and I go get sandwiches to help smooth things over. Despite the headbutting, we've made tough, productive decisions. "You have to be proud of how much you've grown this year," I say. "I can't believe you used to work as a secretary."
"I was an administrative assistant, Bri," she corrects. "And it was part of a huge leap for me! Did you know I saved money for two years to come here and go to school? There were so many times I thought, 'Crap, I owe a lot of money!' But it was the first step on this road."
She's usually not this talkative. You have to coax her out of her shell. My gut instinct for direct communication has been completely wrong. "Do you feel like us giving you this job helped you grow past your shyness?" I ask.
"Our relationship sometimes gets tense because of our personality differences, but it's forced me to be more flexible," she says. Maria takes a breath. "Bri, I was talking to my brother," she says. "And I feel like I've earned a portion of our sales as a bonus after we ship. I've earned it."
And just that quickly, the emotional shield comes up and I have to retreat back into boss mode. But behind that shield, there's a smile. I know the shy Maria I met a year ago never would have had the guts to bring this up.
Other gamedev companies have Christmas parties, and after two years of working together I've decided we need one too. The big attraction is a Mario Kart 64 tournament. A $100 bill is waiting on the TV, bounty for the winner.
We've brought a game designer, Jenna, onto the team as a contractor. She's recently gone freelance after leaving her job at a major Boston game developer. She and her fiancé are curled up on the floor, awaiting their turn.
"I've really enjoyed working with you," says Jenna. "I've never had a work environment like this. I feel like my ideas are really respected, and I haven't felt a second of politics."
I just smile. In the last year, I've learned to conduct meetings while a baby causes blind, screaming chaos. And I've learned not to leap feet-first into every problem with Maria. Giving Jenna a little room is no problem.
The evening turns to the centerpiece, the Mario Kart tournament. Jenna has just smoked my husband, ensuring her place in the finals. The next numbers are drawn from the lottery. "It's Maria versus…Brianna!"
"Oh god," mutters Amanda.
A look of intense determination flashes in Maria's eyes. Boss or not, she's playing to win. And though she's been quiet most of the evening, an easy smile is on her face. She's colored her hair bright red, and Nintendo cartridge earrings playfully dangle from her ears. She almost didn't make it to our party because of the boardgame club where she's been spending her weekends.
Amanda's daughter Emma crawls into the room. "Oh, I have the best Christmas present for her!" I say, passing Amanda a wrapped present. "I saw this on Amazon, and I just had to buy it for her."
"What's this?" says Amanda to Emma, reaching into the bag and gasping. "It's a puppet of Elmo!" Emma's face lights up, and she lets out a squeal of joy, recognizing the smiling red face of her favorite Sesame Street character. Amanda wiggles her fingers, and Elmo gives Emma a giant hug.
The first time I met Emma, Amanda asked me if I wanted to hold her. I was terrified I would break her. I'd never touched anything that seemed so simultaneously small yet heavy. Emma stared at me so intently I started to feel uncomfortable. There was a quizzical look on her face, as if she couldn't quite figure me out.
Last week, Amanda and I were musing over coffee. "I needed to have Emma," she said, "But the thought of losing my identity kept me up at night. That's why I work so hard on Revolution 60. It's how I keep 'me.'"
I think back to my lukewarm response a year earlier and how much we've accomplished since. We're right on track to deliver a killer game. "You didn't lose yourself at all," I replied. "You're more tired, sometimes a bit scattered, but you consistently kick ass." It was harder for me to speak aloud my next thought. "It makes me wonder if I made the right decision," I admit. "Because you showed me it can be done."
There's a long pause. Amanda said, "For right now, we're both doing exactly what we need to be doing."
At the party, I watch Amanda as she plays with her daughter, studying the way she interacts with Emma. It comes so naturally to her. This silly language she has with her daughter is not one that I speak. But now it doesn't seem as intimidating as it once did.
"Can I try?" I ask, reaching for the puppet.
Originally published on The Magazine, Issue #14, April 11, 2013. Reprinted with Brianna's permission.
Brianna Wu is the head of development at Giant Spacekat, a company specializing in cinematic experiences using the Unreal engine. She's also a frequent speaker on women-in-tech issues. In the past, she's worked as a journalist and a politico. When she's not developing software, she enjoys racing motorcycles and running marathons.
Why I Game
Why do you game? How has gaming positively impacted your life?
"Why I Game" features individual stories from gamers around the world whose lives have been inspired and empowered through gaming. Share your story! Send us an e-mail with: (1) your name, (2) your country, (3) your answer to the question "Why do you game?", and (4) a picture (of yourself, an avatar, or favorite game character). Contributions are accepted and posted on a rolling basis.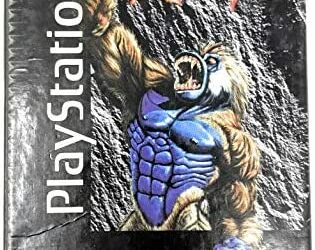 I game because I can escape from reality and become something bigger than myself. In games, I am a queen fighting to protect her lands by magic or by diplomacy. I am an expert in combat, be it hand-to-hand, swords, daggers, guns, or bows.
read more
Maxine showcases how her athletic and competitive spirit translated into a love of board games.
read more
The Nancy Drew games are also very empowering. I'm sure most people have at least heard of Nancy Drew: the teen detective who has been solving thrilling mysteries for close to a century. The games allow you to step into her shoes, as you play as Nancy herself.
read more
Gaming helps Gabrielle stay connected with her friends and build closer relationships. The past year or so of our new pandemic world has been isolating for a lot of us; I personally delt with a lot of loneliness early on, and worried that I was disconnecting from my...
read more
Kaitlyn streaming video games. Gaming is something which formed a big part of my girlhood! My first piece of gaming equipment was a purple Gameboy. My game of choice? Pokémon! I would get lost in the mission of training my creatures, caring for them, and journeying...
read more
Township loading screen. I'm a creature of habit, I love routine and I crave structure. The last year has not been good for this. March 2020, like a lot of people, I transitioned to working from home. While this had its perks (no more three hour daily commute!), it...
read more
Teachers!
Want to use this exhibit in your classroom?
Love this exhibit?
Help us continue creating inspiring programs.
Credits
The curatorial team for this exhibition was Tiffany Rhoades, Emily Rawle, Emily Holm, Katie Weidmann, and Victoria Parnell.
Special thanks to all the contributors, past and present, to our Why I Game gallery, and our exhibit contributors, who brought life to our project and helped open our eyes to the diversity of gaming.